ENVIRONMENTAL SUSTAINABILITY
The clean green power of the sun makes our products possible.  Our small footprint makes them a sensible solution for placing power in remote locations.  No trenching, no clearcutting for power lines, no impact on the environment.  Built to last our products will provide clean energy that will stand the test of time.
NTE LLC products are not dependent on the grid.  Charge stations are stand alone offering convenience to place them almost anywhere power is needed.  Clean, affordable and reliable energy right where you need it, when you need it.  That's convenience!
NewTek Energy LLC products are engineered with national safety guidelines in mind. Whether it is snow loads, wind, or earthquakes.  Our engineers design products to meet the highest safety standards.
Our fabrication team uses the latest in laser technology bringing NewTek Energy LLC products to life.  The frame is assembled, sand blasted to perfection, then given the spa treatment with top shelf phosphate which promotes adhesion. A high-quality zinc primer followed by a durable powder coat finish is applied to all products. Using high quality components each unit is assembled and shipped ready for installation.
NewTek Energy LLC is focused on efficiency throughout the entire manufacturing process. As a result, we are able to avoid waste in production, which means a savings for the consumer. NTE LLC product line provides a long-term source of reliable energy. Off grid energy without incurring a monthly electric bill.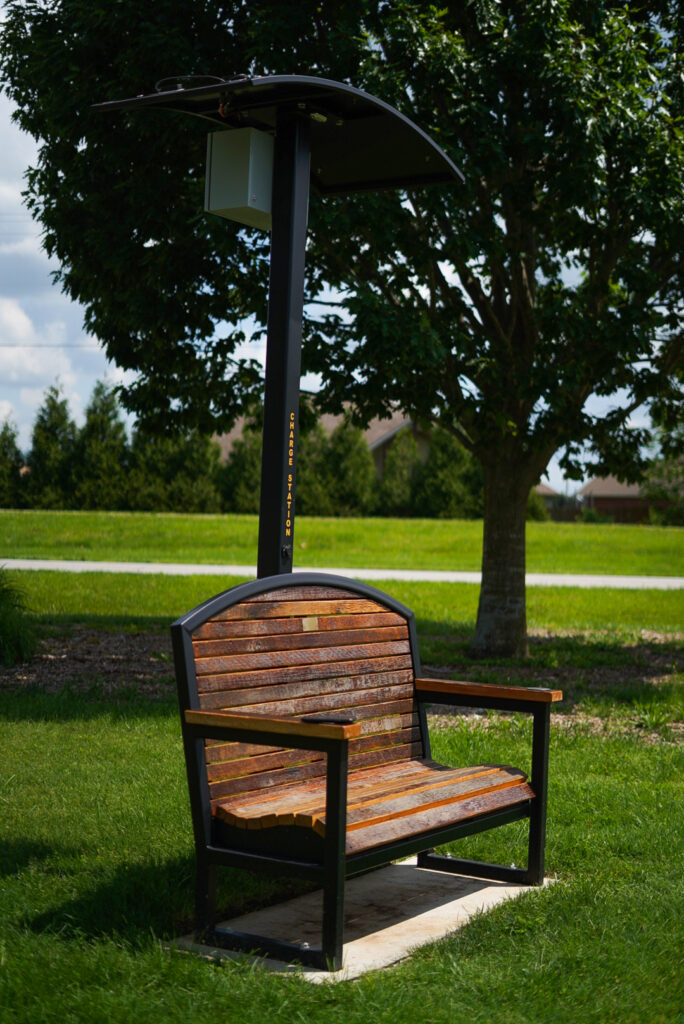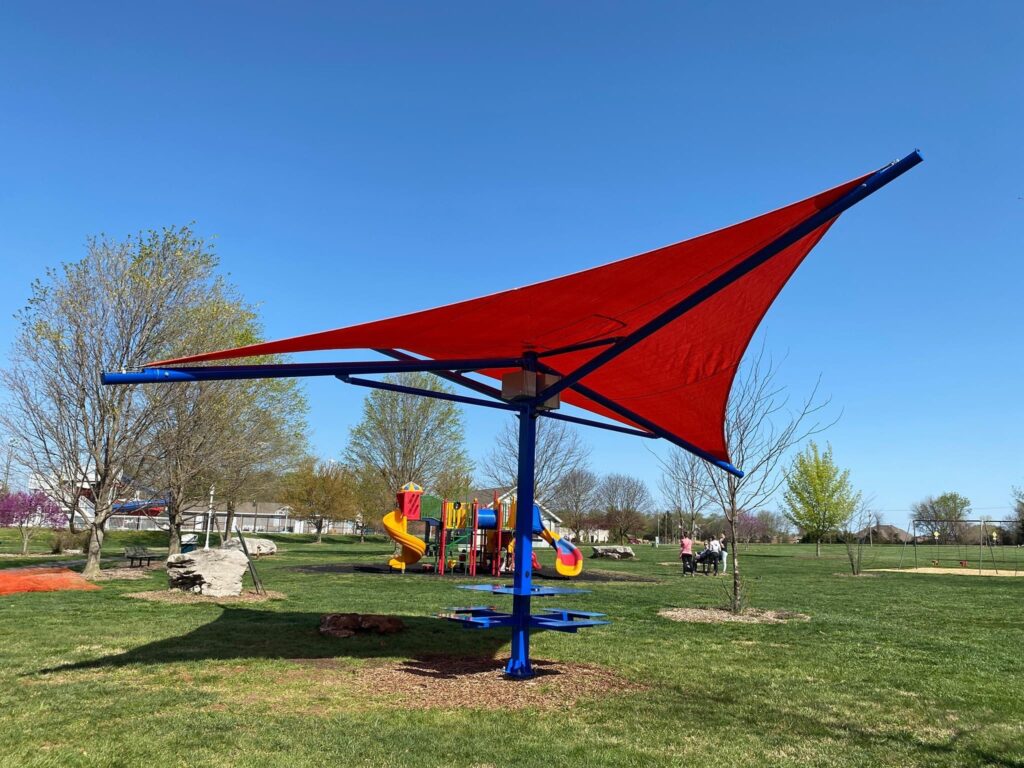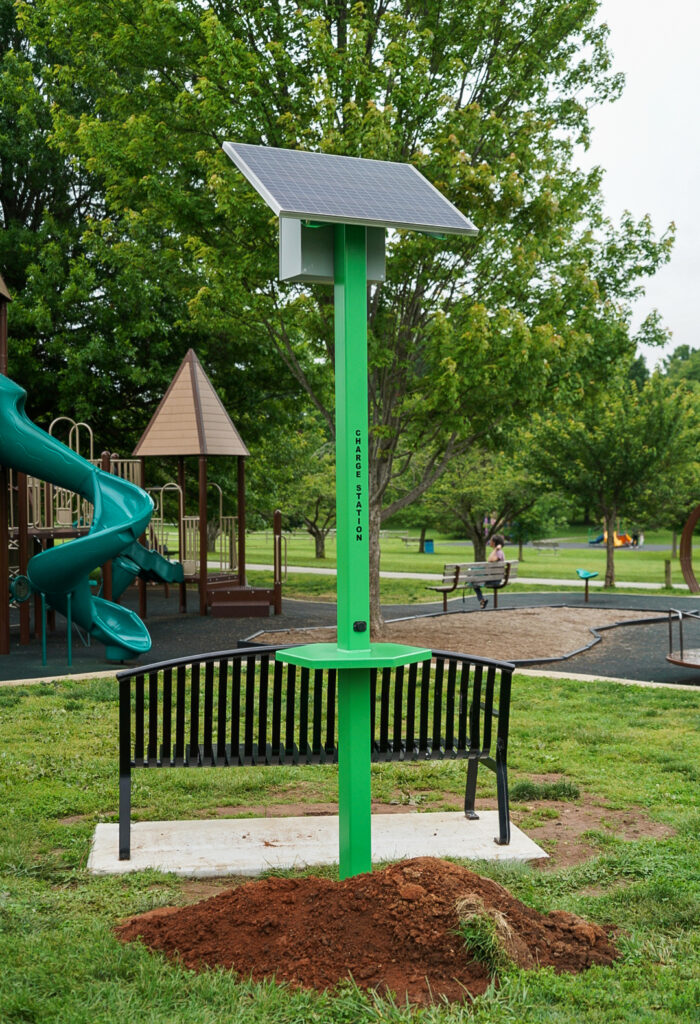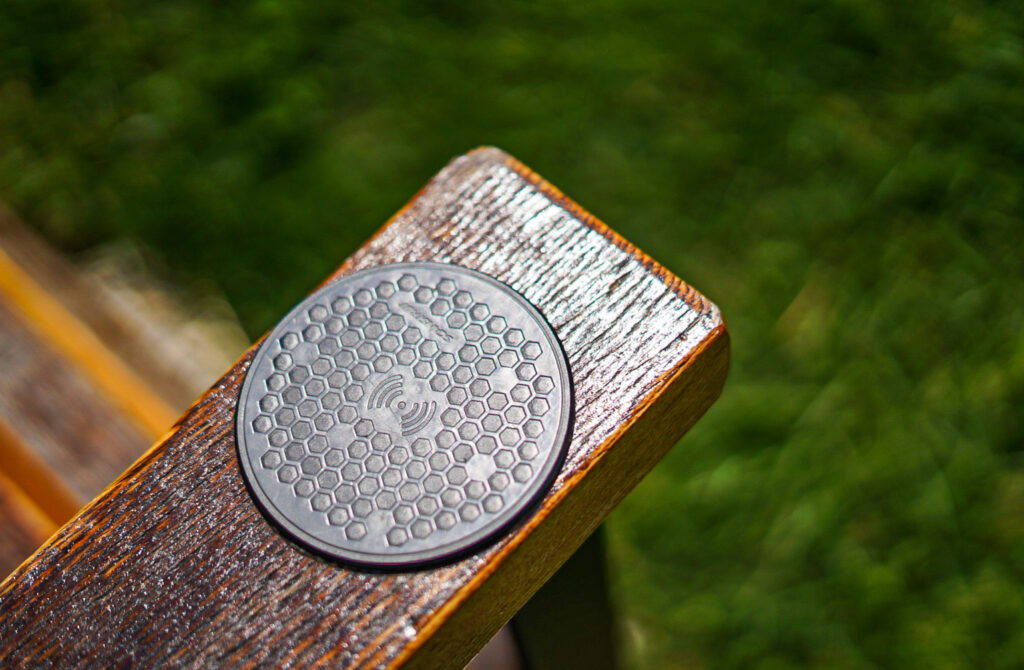 In 2018 three friends John, Gary and Chris sat down together like they had done many times before. This time however was different. It was at this gathering that an idea was born. An idea to design a product that can solve multiple problems all at the same time, and could be used around the globe.


In a world so dependent upon staying connected, what happens when the battery dies and you are nowhere near a power source? What do you do if you're injured or lost on a remote hiking trail? How will rescuers find you? How do you keep taking pictures of the kids at a festival when your phone dies and it's a mile and a half back to the car? Simple…design a charge station powered by the sun that can supply energy in off grid applications
around the world. 
If we design a product to generate and store electricity then people can plug in and stay connected. A lost hiker can locate one of our units on a remote hiking trail and with the press of a button set off a siren and a blue LED beacon to summon help. A park system or college campus can use our products to provide shade covered hammock gardens and seating areas with power for laptops. With the ideas taking shape a business was born. Using their combined career experiences the three founders set out to find the best designers, engineers and fabricators to bring their vision to life. It took nearly two years to fully develop not just an ever growing product line, but also a supply chain, manufacturing facilities, and a management team to bring these products to the masses.
Today the entire team at Newtek Energy is focused on growing a national sales juggernaut that can provide for customers an off grid energy solution customized for their unique application. Whether it's a campground in Waseca Minnesota, or a college campus in Fort Myers Florida, a city park in Burlington Vermont, a mixed-use development in Raleigh, NC featuring homes, retail, apartments and commercial buildings or a remote hiking trail in Gunnison Colorado. An idea shared with friends, that became a product proudly manufactured in the beautiful Ozarks, is now an innovative energy solution for everyone.