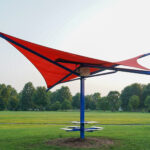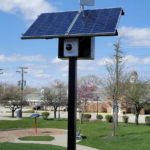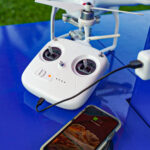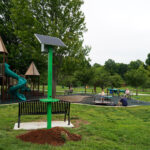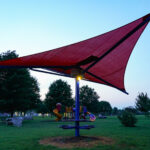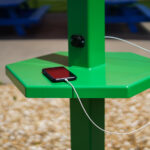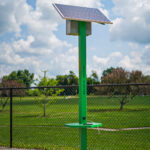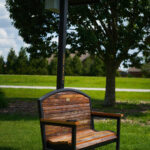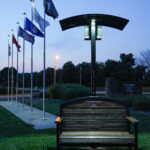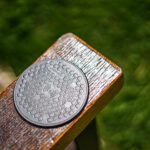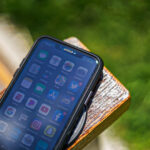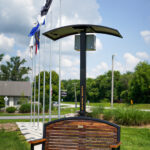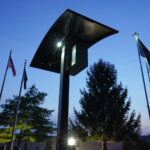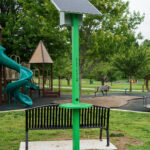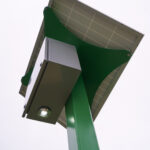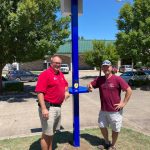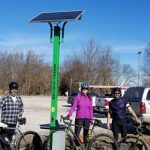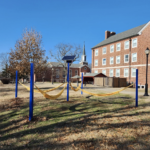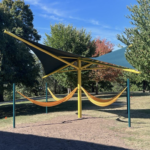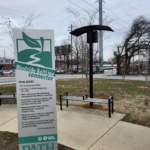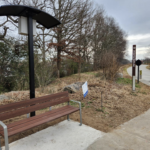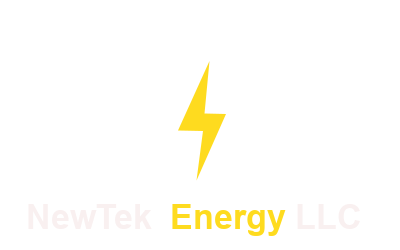 Newtek Energy, LLC. has worked hand in hand with designers, engineers, artists and experts in the field of solar to design a product that will allow more freedom and independence to those who wish to utilize outdoor spaces while still being connected to work, school and social circles.
"I wanted to take a minute to thank the crew at NEWTEK. We had talked about putting in a solar charging station at my business. We get a lot of traffic going to the park and thought it might be a good way to serve the community and promote a green initiative.

They custom painted my unit to match our school colors and came an installed it shortly after having it painted. It looks great and allows kids traveling to the park to charge their phones. We also have people moving around town on foot or by bicycle, who stop for a charge.

It also provides some light at night with the solar evening light which is activated when dusk occurs each evening. I am also excited about a couple of their other products that might be a good fit in some of our parks or around different sporting venues for the school. If you get a chance check out all their products on the website. It will cause your mind to see what is possible.

I love the product! It is well built and very high quality. It was a great addition to our property, and it helps to better connect us to the public."
"Willard Parks is excited for the installation of our new equipment from NewTek Energy, LLC. The quality of workmanship is impressive, and it is such a neat idea to use solar power as a way to charge mobile devices in our parks!"
"Time in the outdoors will recharge you, and the Grasshopper will recharge your accessories. Many thanks to NewTek for providing this for the trail!"
"The new recharge station at Walnut Grove works. I leaned my bike against it for a picture, and boom I was ready to ride again!"